Next Gen Content Management
Tina is an open-source, Git-backed CMS with the ability to add visual editing to your NextJS site
Version Control Your Content
---
Retain the benefits of a Git workflow for your content and empower all teammates to update your website through a user-friendly interface.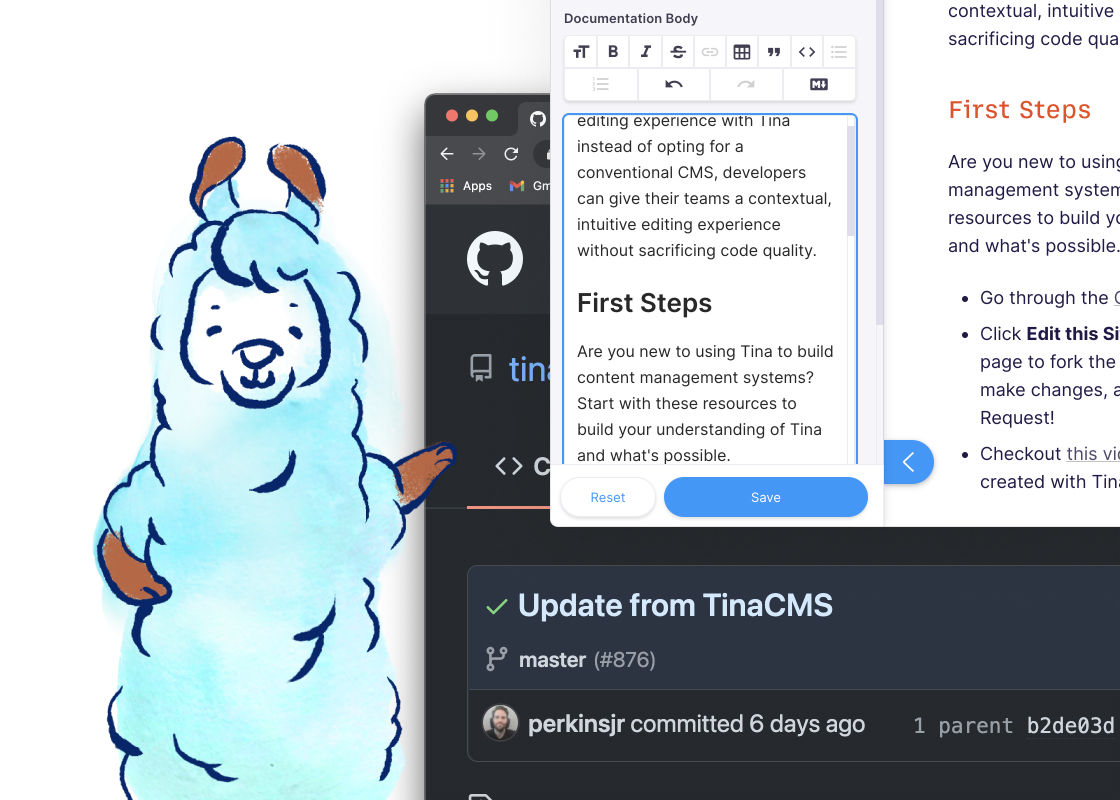 Edit with Real-Time Visual Feedback
---
Accelerate productivity; see changes in context as you edit your content on your website.
Query Your Content
---
Query your content across all your files using Tina Cloud's GraphQL layer on top of the files stored in your repository.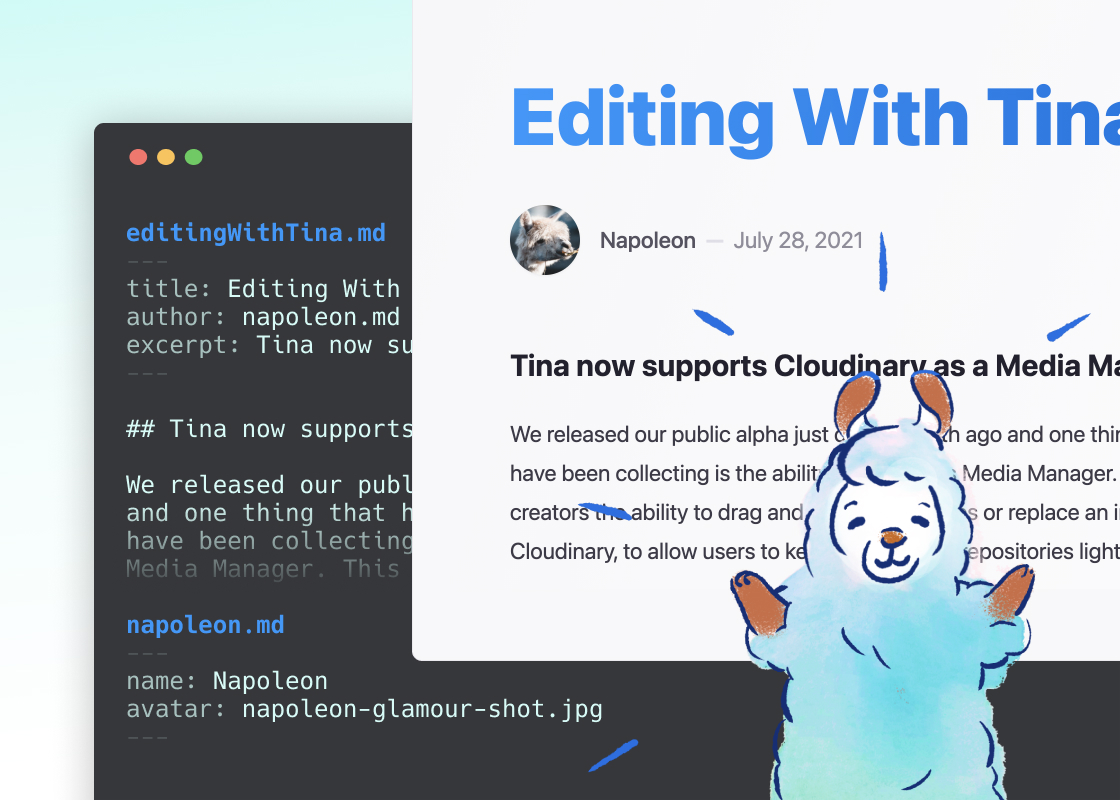 Build on Top of Your Components
---
Add an editing interface to your React components and give your content team the power to build complex pages.
$ npx create-tina-app@latest

?

 What starter code would you like to use?

 
› Bare bones starter
  Tina Cloud Starter
  Documentation Starter


Setting up Tina...

Installing Tina packages. This might take a moment... ✅