September 1, 2021
By James Perkins
Tina has a small core team of developers who work on both our open-source toolkit and cloud offering.
When I started here, I was introduced to Logan as a member of the Open Source team, Logan was interning at Tina while pursuing his degree. Logan has done some impressive work while working with the Tina team, recently we offered him a full-time position and we are happy to announce that he accepted!
Who is Logan Anderson I hear you cry? Well, I sat down and asked the important questions, so without further ado, let us talk all about Logan.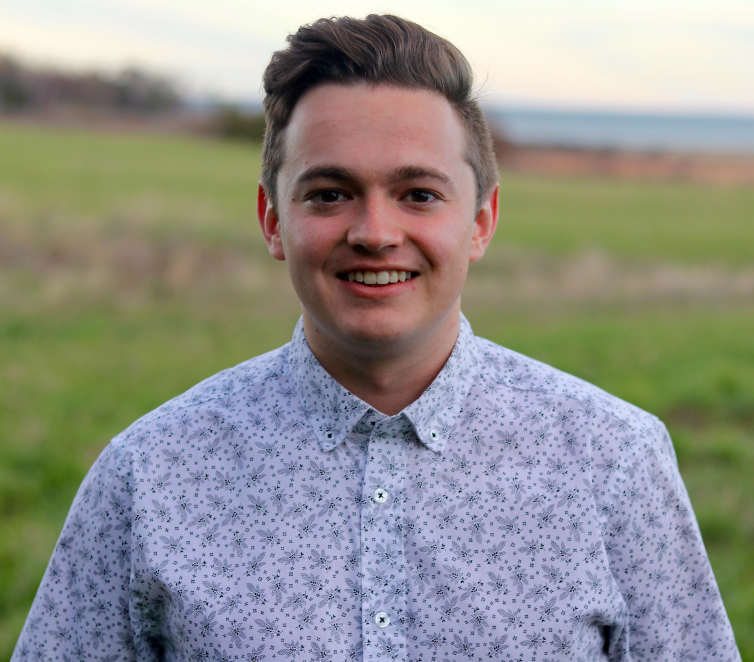 What are your favorite things to do?
I enjoy playing disc golf, spending time with my fiancé, going for walks, and just enjoying the outdoors whenever I can. I try to spend time outside when it is not raining and I am not working.
When and how did you get started with Tina?
I started my adventure with Tina when I first started working here on my second co-op work term in May 2020. I was tasked with making a documentation starter repo that we then used for our internal employee handbook. I later went on to do my third work term here in 2021.
What has been your favorite project so far?
I really enjoy working on our core project. It is very open and flexible and is possible to do almost anything with. One of my favorite projects I have worked on is trying to make Tina easier to set up for users. It is a constant challenge between openness and ease of use. I enjoy this challenge!
If you used our @tinacms/cli init command, this was Logan's hard work.
What do you believe makes Tina different than others?
I really like one of the things that we call-out on our homepage. "Edit with Real-Time Visual Feedback". This is something that I do not see in any other CMS
Why did you decide to stay at Tina after your internship ended?
I really love the people and the culture we have here. Continuous learning and having good relationships with the people I work with are core values that I admire and share.
Can we get a Sneak peek at something you are working on?
We are currently thinking a how to edit the content that is not directly reflected on the page. I made this content viewer that allows folks to edit authors from anywhere in their app.
---
Interested in keeping up with what Logan and the team are up to? Make sure you follow him on Twitter @logan_anders0n and @tinacms
Last Edited: September 2, 2021