November 23, 2022
By James O'Halloran
TinaCMS now has a public roadmap where you can follow along with high-level features on our radar.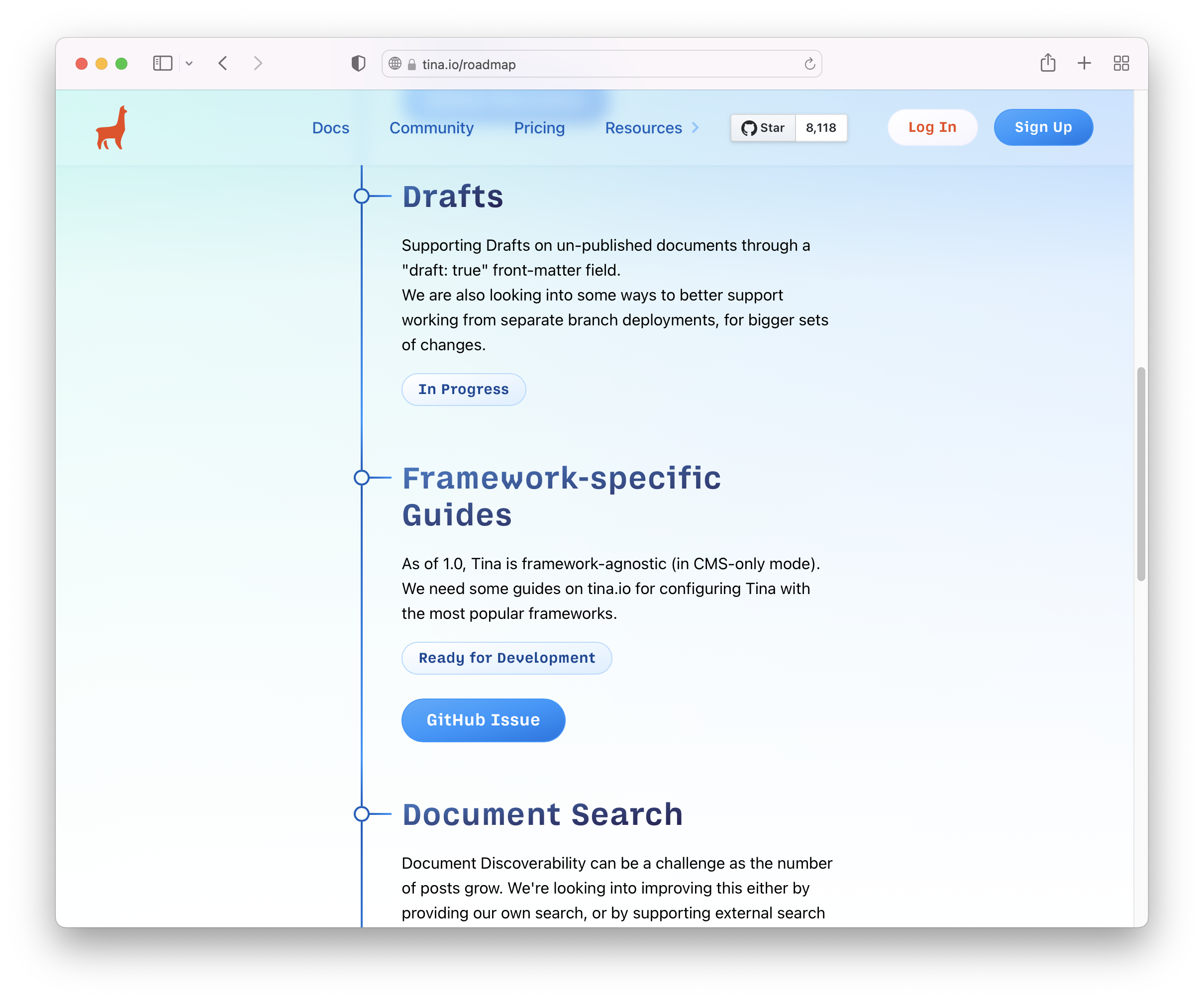 The roadmap is reserved for items in which we have a high degree of confidence that they'll fall into a given timeframe. Each roadmap item will link to a GitHub discussion, where you can comment on features, or subscribe for updates.

If you'd like to see something make its way into the roadmap, start by creating a feature request in our GitHub Discussions.
Under the hood, the roadmap is also managed with Tina! So we'll be jumping it and keeping this page up to date regularly as plans change and as progress is made.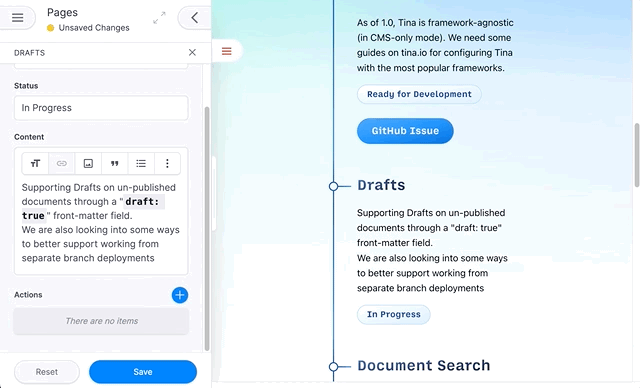 You can checkout out the new roadmap here
Last Edited: November 23, 2022